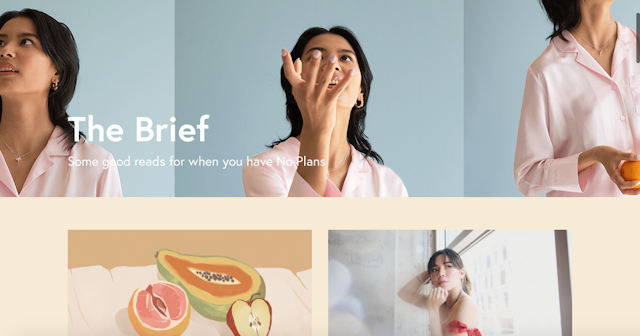 Establishing an in-house editorial:
I creatively conceived the themes and content for The Brief, the in-house editorial for No Plans. I conducted SEO Keyword research and gained a strong understanding of the brand's target audience to create content that the No Plans customer wants to read and engage with, and in turn, fostered a sense of community for No Plans' shoppers. I conducted interviews and pursued opportunities for collaborations between influencers and brands and more to write each of the pieces you'll find on The Brief.
Give it a read here.