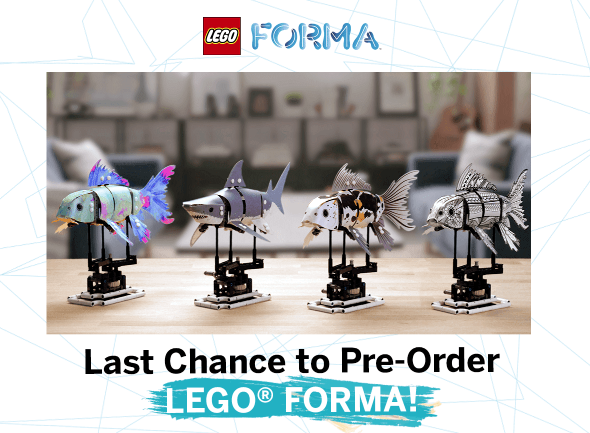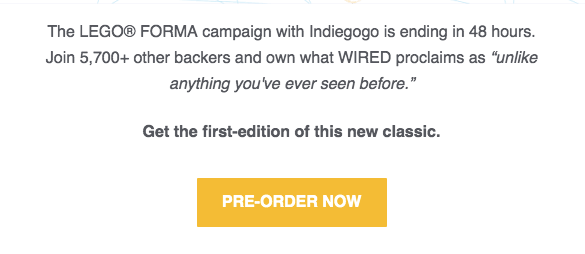 Creating a story arc through email:
I partnered with LEGO and Indiegogo to design the copy for six emails announcing the pre-order availability of LEGO FORMA through Indiegogo. The email campaign told the narrative of the pre-order process from start to finish to potential customers — announcing the pre-order to before the official launch, once the pre-order option became available and as the final chance to pre-order LEGO Forma was approaching.
The copy captured the essence of the stimulating, zen-like qualities LEGO FORMA offers to adults, therefore enticing LEGO fans to pre-order the product to be among the first to own it.